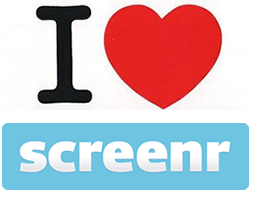 We released an awesome elearning tool this week. It's called Screenr, it's web-based, it's completely free and the easiest screencasting tool I've used.
Sure, because I now work for Articulate, you're probably thinking I'm biased, and that's fair, because I am. But I've also been screencasting for over ten years, produced some video training courses and maintain a popular video tutorial site, so hopefully that counts for something 🙂
But don't just take my word for it. Check out what others are saying about Screenr:
The video quality is very high and thanks to the fact that the embedded player comes with an HD mode, these videos also look very good in full-screen mode.

We should also note that Screenr offers a very nice mobile interface for the iPhone, so even Twitter users on a mobile client will be able to watch your videos.
And another good one from CNET:
[Screenr] is the best option for creating screencasts fast and getting them posted immediately. All you do is let the Java-powered recording app load from the Screenr Web page and hit a button to record a screencast of up to five minutes.
And for even more great reviews, check out what Twitter is saying:
The video quality is amazing. Here's an example screencast I recorded the other day. After the video begins, click the Play in HD button on the player to view in high-definition.
Some of my favorite features:
Twitter integration – you record, you Tweet. It's just that simple
YouTube integration – post directly to your YouTube account
Five minute recording limit – Just as Twitter helped us write more concisely, Screenr will help us screencast more concisely
Mac/PC compatible – Runs from your web browser so you can easily record from a Mac or PC
MP4 format – you can even export a non-branded, ad-free mp4 version!
iPhone compatible – playback on your iPhone
Screenr launches from your browser and has a handy bookmarklet you can drag to your browser toolbar to make recording even easier!

So if you're creating product demos, guided tours, software demonstrations or elearning courses, I hope you'll give Screenr a try.
And for those who have already tried Screenr, what did you think? Please share your thoughts and even samples here.