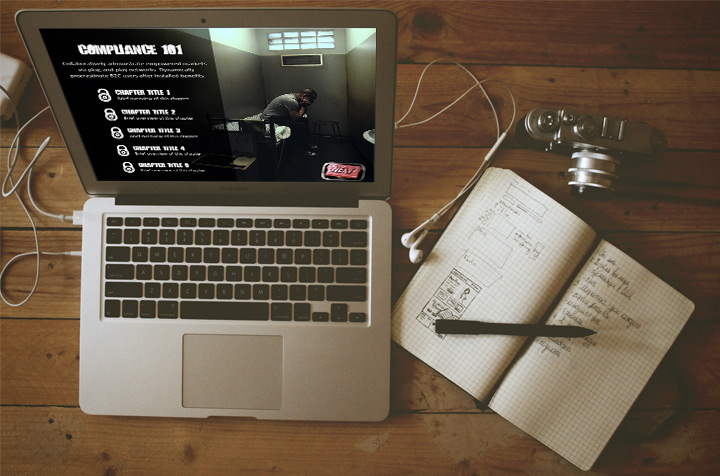 Tired of sinking time into convincing clients and SMEs that there's more to e-learning than click-and-read compliance training?
If you're like most course designers, you've probably tried countless ways to elevate the learning conversation beyond restrictive courses. You've shared learning theories, evidence-based research, and e-learning manifestos, but your clients insist on locking down their courses.
The truth is: no amount of bells and whistles can mask the pain learners feel when they're suffocating through crappy compliance courses.
Visual Ammunition
To help your clients see e-learning from a different perspective, you need to communicate visually the pain they're inflicting on learners. Only after experiencing the suffocating confinement of prison-like courses will your clients lower their e-learning guard.
The way you reach your clients is with something memorable… something visual. And that means sending your clients to the slammer. The tank. The clink. The pen.
Introducing the E-Learning Graybar Template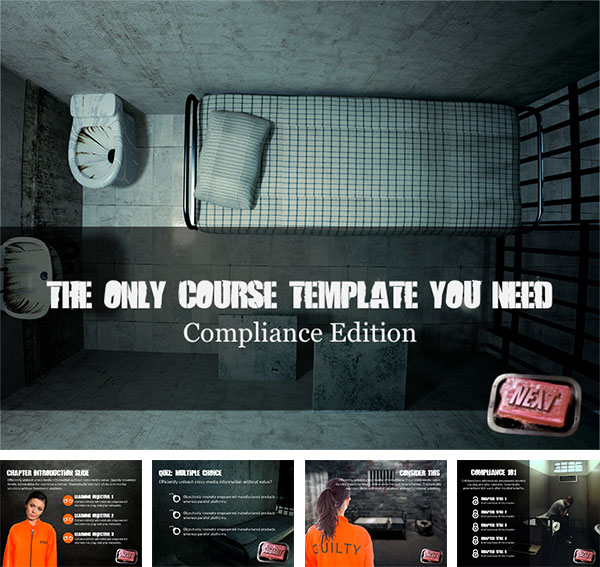 The Graybar theme is a shovel-ready template designed for quick content conversions. The template includes basic course slides, including:
Chapter intros
Quizzes
Scenarios
Summary slides
Using the template is easy. Simply drop your existing content into the pre-built layouts, publish, and share with your client.
Prepare for an emotional response. As your clients gain e-learning awareness, their capacity to manage emotions and empathize with the feelings of learners will increase. Bring tissues.
Learner Furlough Program
No doubt your learners will need some time to adjust to their new e-learning freedom. Take things slow and introduce interactive elements gradually. The e-learning recidivism rate is high for click-and-read lifers. Take small steps and leverage the supportive e-learning community to lower the likelihood of repeat offenders.
No learner should be a prisoner of their own learning.
Do your part to bail out captive learners by sharing the Graybar e-learning template with your clients today!