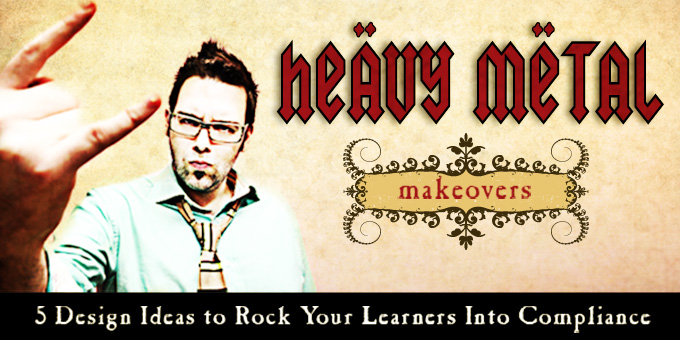 Rock Your Learners Into Compliance
Let's face it, no one takes compliance e-learning seriously. Slide after slide, learners glaze over the rules and regulations while unconsciously clicking the next button.
The problem is that most compliance e-learning uses the same visual and narrative voice across all their courses. That's like using the stop sign for all roadside communication.

The reality is we use different voices every day.
For example, I use one voice when my 2-year old is about to spill her water: "Ellie, remember both hands with the water" and she usually adjusts. I use another, more direct voice when she spontaneously beelines into the street during our walks: "ELLIE STOP!" It's all about the context and the message.
That's why I'm proposing a more direct, in-your-face approach to compliance training. Something more uncomfortable than what's currently found in most of today's sanitized, polite and generic compliance e-learning. Let's look at some slide makeover ideas you can apply to your online training.
Consider this:
Select the fictional compliance officer for whom you're least likely to pad expense reports.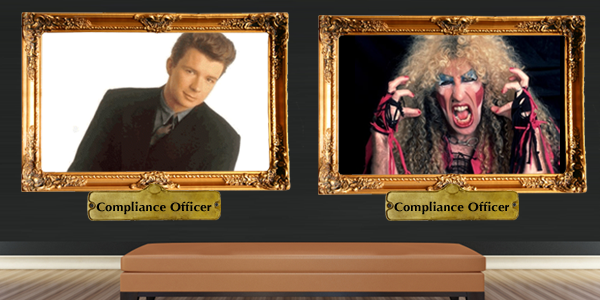 Without knowing either Rick or Dee, I'm inclined to perceive Rick as more lenient and forgiving. As e-learning designers, we can play off these perceptions to create  e-learning worthy of a parental advisory label.
01: Umlauts (aka "röcker döts")
Metalheads have long recognized the sense of power and toughness umlauts create. Some of the most feared rockers use the dots:  Mötley Crüe, Motörhead and Spın̈al Tap are just a few examples.
David St. Hubbins, Spın̈al Tap's front man says:
"It's like a pair of eyes. You're looking at the umlaut, and the umlaut is looking back at you."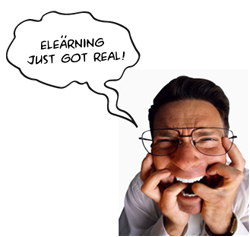 But umlauts aren't just for rockers. Umlauts are also an effective way to get your learners to pay attention. Because they're unexpected, they force your learners to take a second look.
Use umlauts for titles, headings and strategically emphasized body text.  It doesn't matter that the umlaut lacks phonetic value.
When a learner comes across an umlaut, their perspective immediately shifts. It's a type of shorthand for:
"This course just got real!"
Let's look at a few before and after examples of umlauts applied to common e-learning fonts: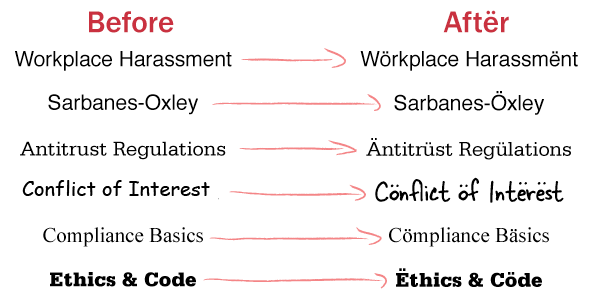 Slide makeover before:
Here's a typical slide, appropriately styled with Heading 1, 2 and bullet rules. The design is balanced, but it feels like I'm reading my company's ethics manual.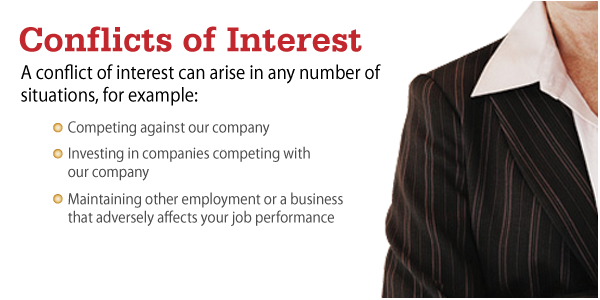 Slide makeover after:
Already something's different. Learners remain on the slide longer than before. The umlauts in the Heading 1 act like tractor beams that won't release until the slide is committed to long-term memory. Most learners are so focused they fail to notice the next button.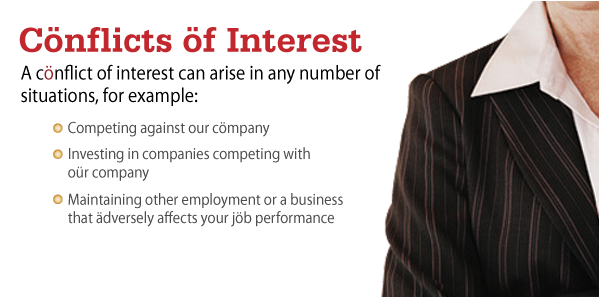 Bonus:
Push your learners over the edge by applying umlauts to consonants!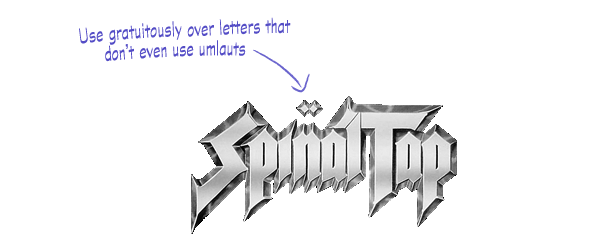 Caution: Umlautization should be used sparingly to achieve the greatest effect.
02: Gothic and Blackletter Fonts
When you consider that most e-learning courses use the same fonts for every type of course, it's no wonder learners don't take compliance seriously.
Every font has a unique voice and personality. The better you align your visual voice with your learning voice, the better the return on your courses.
If you're going Metal on your compliance e-learning, there's no better type voice than gothic and blackletter fonts.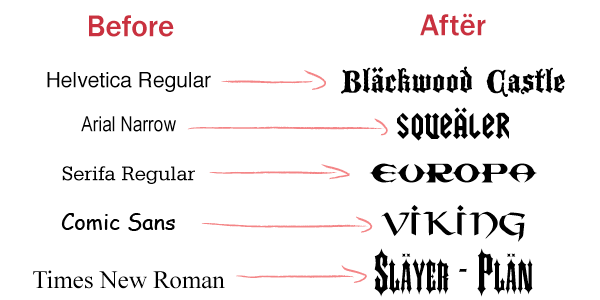 Slide makeover: Fonts
What a difference a font makes! Here we used Blackwood Castle for our Heading 1 and Squealer for emphasis in the unordered lists.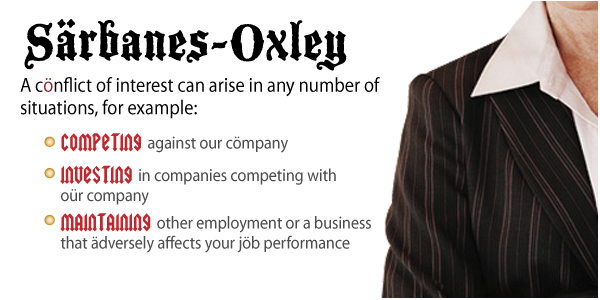 Note:
Blackletter fonts are designed for titles, headings and emphasis words or short phrases. Your content should be set for readability, so find complementary body text.
I like Franklin Gothic and Bell Gothic for example. Fonts such as Futura, Century Gothic should be avoided unless you're going for more emo designs. And even then it probably doesn't work.
03: Replace  Thumbs Up with Sign of the Horns
I'm sorry but thumbs up doesn't cut it any more. I give my 20-month old the thumbs when she puts her sunglasses on by herself. It's not the message you want when your learners earn 90% or higher on their annual ethics certification assessment. Not even close.
When you truly want to validate your learners' performance, give them something meaningful like Sign of the Horns.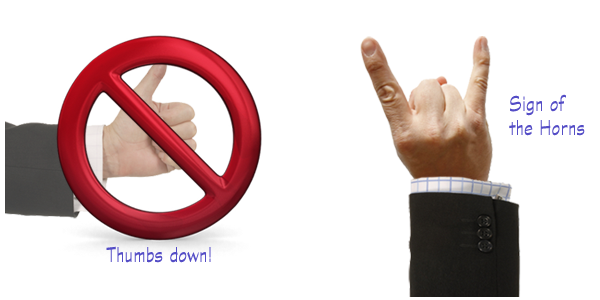 Slide makeover: Sign of the horns
First, let me say the suit jacket-Horns combo above totally works. But there will be times when you'll need even more metal with your Horns.
One way to achieve greater metal is by taking a sleeveless Horns in the Air photo and layering a suit jacket over the arm, just low enough to view the accessories.
Another look:
The following example should remove any lingering doubt about which method sends the strongest message.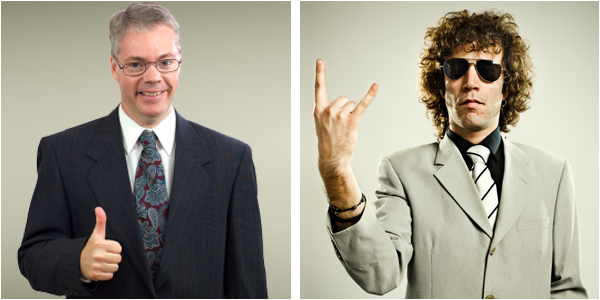 Slide makeover: Fist bumps
Be honest with yourself here. Could you pull off a fist bump? I've seen very few stock photos demonstrate authentic fist bumps.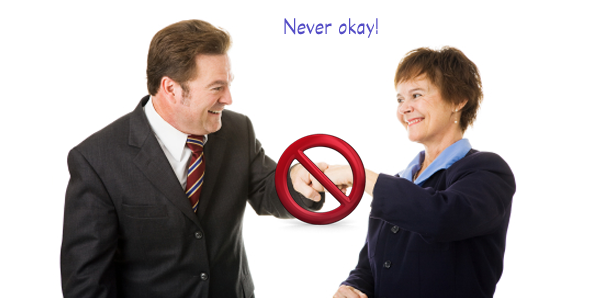 It's possible to effectively use a fist bump, but it's going to take creativity and composition skills. Here's one way to make the previous image work: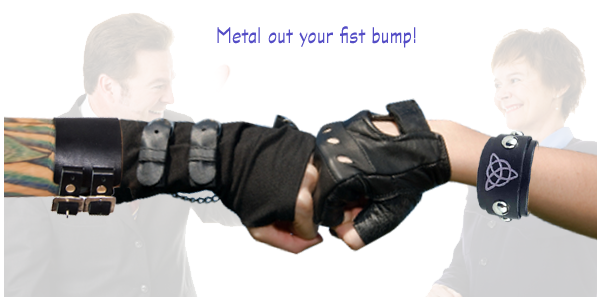 Exceptions:
I might have been a little hard on the thumbs up images. The truth is, there are times when they can work, although I'd still recommend you go with some of the other techniques I've described. We haven't looked at accessorizing stock photos yet, but here's one example of an acceptable thumbs up: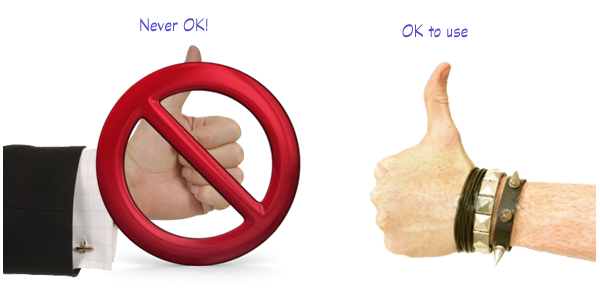 Note:
For those of you wondering, the middle finger is the opposite of Horns in the Air. While the finger can be effective in ILT and blended programs, it's unproven in e-learning. Best to avoid for many other reasons.
Substitutions:
Horns mean different things to different people. They could be too edgy for some learning audiences.
It's perfectly acceptable to substitute Horns in the Air with the Shaka sign.  The ultimate goal here is to get away from overused stock photography.
On your own: Growl, Grunt and Squeal
Horns in the Air go best with the rocker growl. Not an easy technique and certainly beyond the scope of this article. But once mastered, the growl adds the perfect vocal emphasis in your compliance courses.
04: Ditch the Post-Its for Tattooed Knuckles
Post-its, index cards and other office elements are the foundation to every designer's toolkit. They're essential because they're familiar and versatile.
Because note cards and similar items are so common, they're not the best choice for serious compliance training. One sure-fire way to send strong compliance messages is to ditch the flimsy notecard and use tattooed knuckles to communicate chapter and heading intros.
Slide makeover: Notecard graphics
What's wrong with this slide? For starters, the manicured nails and high-quality business card don't communicate, "Fatality – Up Next!" like an OSHA course should.
In fact, the message here is less about workplace safety than it is personal grooming!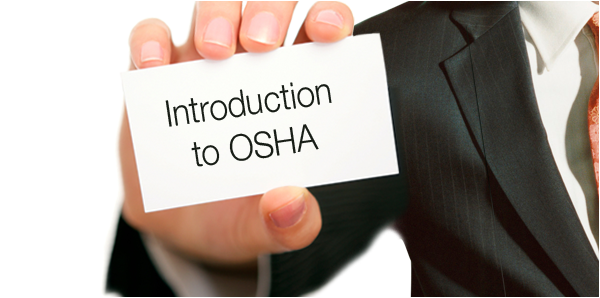 Slide makeover: After
In this example, we retained the original photo composition, but our message is clearer and stronger:
"Workplace injuries hurt, but you'll hurt worse if you don't complete this course with 80% or higher."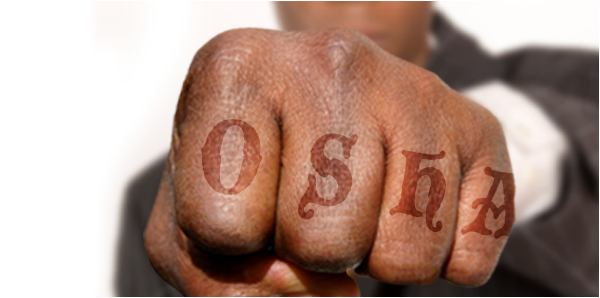 Talking points:
Did you notice how the first image pulled you closer to your monitor while the second image pushed you back? This is by design.  Size and composition affect how each image communicates.
In the first example, everything is in focus and the text is safely set with generous whitespace in the business card.
In the second image, the fist is nearly filling the height of the image and it's the only object that's in focus. The man and his arm are blurred giving this a strong portrait effect. There's also less whitespace around the letters which contributes to the tension.
If we wanted to update the first image, we'd enlarge it or crop it closer around the business card, increase the font size and use a heavier font and blur everything behind the business card.
05: Accessorize Existing Stock Photography
This last example is really about expanding and modifying existing stock photos. The reality is we don't always have the option to buy new photos to get the compliance edge we're after.
Let's look at some essential metal design elements and how they can be used to toughen up existing photos.
The graphic design elements:
By no means is this a complete list of objects, but it's a great start for modifying existing photos.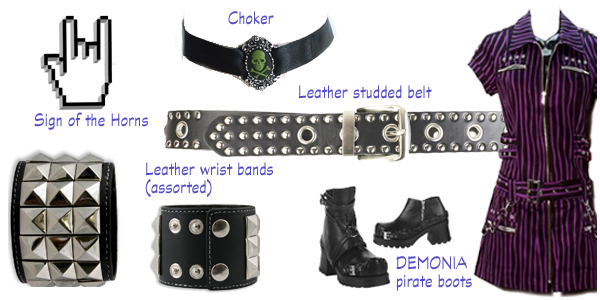 E-learning character makeover:
Using a few of the elements, we're quickly able to convert the Before character into someone learners will obey!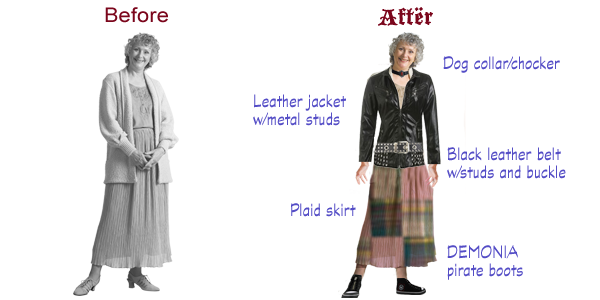 What do you think?
Most images aren't effectively communicating what the designer intends them to communicate. Stock photos are essential, but they're most effective when used as a starting point rather than one-size fits all.
So, do you have what it takes to start rocking your compliance e-learning?