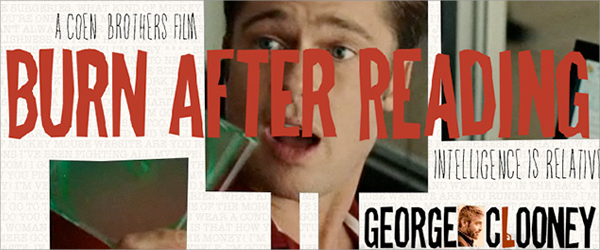 As many of you know, the Academy Awards of E-learning, aka Articulate 2010 Guru Awards, is coming up. The Guru Awards are a great opportunity for e-learning designers to showcase their best Articulate work while competing for fame and prizes.
One of the biggest challenges for many e-learning designers is coming up with a visual theme for a course. Designers know the value of the learning voice in their course designs, but often struggle with creating the visual voice and theme for their courses.
Sometimes it's important to look outside our industry to learn how other design professionals go about the creative design process. And what better industry to learn from than Hollywood movie poster design.
Creative Process Slideshow
Here's a slideshow on the creative process used for designing the Burn After Reading movie poster. The presentation includes preliminary and revised design comps along with designer commentary on the creation process.
It was refreshing to learn advertising designers have similar challenges as e-learning designers:
vague client direction;
few upfront materials; and,
external project SMEs with final approval (in the form of MPAA).
I was surprised to learn that movie poster designers rarely get to see the actual film before they design the posters.
Because we often start so early on, one of the ironies of what we do is that we rarely get to see the actual film. The visual style and tonality of the film is often a bit of a mystery to us, so more often that not we're making educated guesses based on the script, the filmmaker, the actors and the pedigrees of everyone involved.
Hasn't anyone in Hollywood heard of ADDIE? Must be a union thing.
The presentation also shares examples of 1960s movie posters that influenced the final poster design.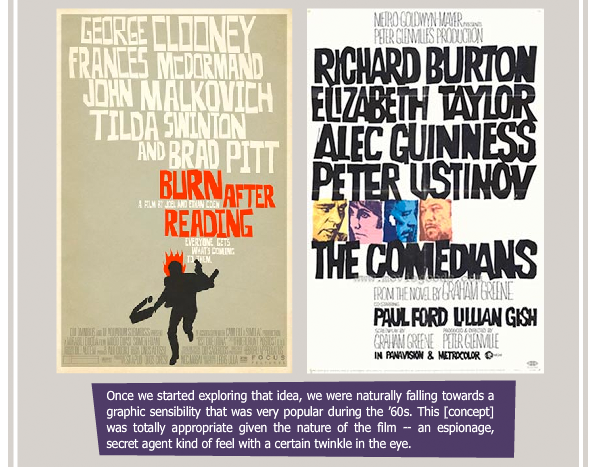 Check out the presentation. I also think you'll enjoy the final two slides that detail the designers' interactions with the MPAA. Should be familiar to a lot of instructional designers.
Resources
Here are a few screencasts and web sites on the visual design process for e-learning. If you have any favorites you use, please share in the comments below.
Guru Awards
Are you working on your next e-learning blockbuster? If you're looking for ideas and inspiration, please consider posting in the Articulate community forums. The community's there to support you. The best part is, you won't have to burn the threads after reading! <rim shot>