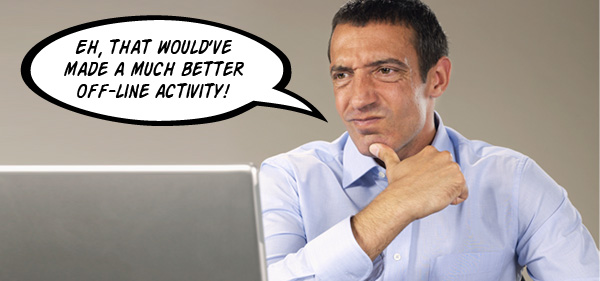 Many e-learning designers are understandably focused on creating more engaging courses these days. In fact, "How can I build better e-learning?" is one of the most popular questions we hear in E-Learning Heroes.
The good news is there are many ways to design more interactivity and engagement in your courses. But sometimes, the best way to make a course better, is to take the learning out of the course.
This week's examples highlight some creative e-learning projects based on attachments and teacher guides. The courses alone are excellent e-learning examples. But they're even better with the supporting resources and activities.
Jamestown Exhibit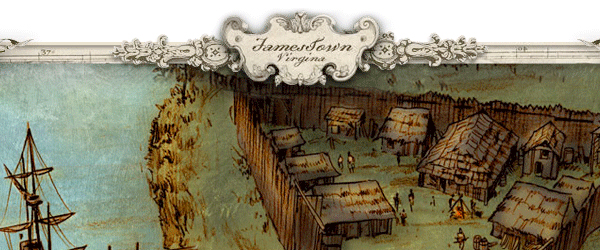 The Jamestown Exhibit contains interactive maps, animations and video interviews to tell the story of Jamestown.
The Teacher's Guide contains expanded information along with student discussion questions, learning activities and debate questions.
I thought the debate questions were a nice touch:

Van Valen's Gold Rush Journey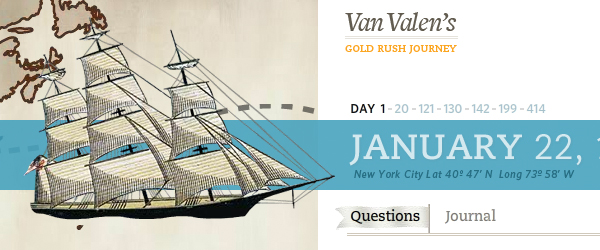 In Van Valen's Gold Rush Journey, students play the roll of historians as they follow along Van Valen's gold rush journey. Student activities are available as PDF documents and embedded in the actual e-learning project.
Hints and resources are also included throughout the course, making this one of the best examples of blended e-learning.
Resources include: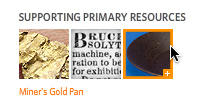 Teacher's Guide
Student Worksheet
Gold Rush Rubric
Journal Entry Transcript
The Drill on the Spill: Learning About the Gulf Oil Leak in the Lab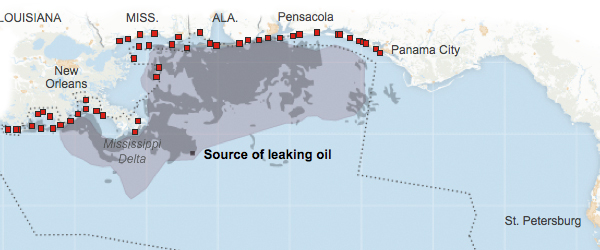 The NYT flips things around by beginning with a web page and referring students to various oil spill interactive graphics, infographics and videos for analysis.
The web site provides teaching and learning materials around the oil spill disaster. Resources such as articles, discussion questions and lab activities help students learn about the spill and cleanup efforts.
What do you think?
Were you surprised all three examples were designed for K-12 students?
What did you think about the debate topics? Have you designed something similar in your e-learning? Seems like SharePoint forums or discussion boards could be a good corporate option.
What kinds of topics would work best for student guides?
Do you think it takes more or less time to design supporting resources?
I'm already thinking of ways to include something similar with my Screenr videos:-)